2017/10/02
ARC Academy Shibuya School (Iidabashi school), with the authorization from Tokyo Metropolitan Government issued on October 1st, 2017, became a miscellaneous school.
The new school names are:
 
Incorporated Educational Institution ARC Gakuen (pronounced: eɪ-ɑː-siː gakuen)
ARC Tokyo Japanese Language School (pronounced: eɪ-ɑː-siː)
In the acronym "A R C" contains the principles of our school:
A for Articulation
 

R for Realization
 

C for Contribution
With a renovated name, a new logo will be used as well.
The official publication from the Ministry of Justice is expected in April 2018.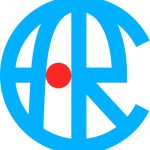 We set up a new Facebook page under the name"ARC Tokyo Japanese Language School". Alumni and students of Iidabashi school are all invited to like our page on Facebook to receive the latest news about the school.
ARC Academy Shinjuku School remains under the management of ARC Academy Co., Ltd.